The Japanese are well known for incorporating rich cultural traditions into contemporary spaces. Simple lines and muted colours typically characterise their interior design.
Today on the blog, we share two Japanese interior designs which caught our eye. There are some key design elements in the designs to give particular attention to.
Introduce outdoor elements with natural materials and greenery
Low seating with the addition of large floor cushions creates an authentic Japanese feel in this restaurant. It also incorporates furniture made from natural materials which is popular in Japanese interior design. Wood, bamboo, silk are common for creating harmony and bringing in nature. You can't go wrong with indoor plants too.
Japanese interior design embraces the use of soft lighting. Light is concealed if possible or dimmed. This restaurant design uses lighting which is dimmed or seeps through. We like the use of ambient lighting and task lighting focused on the display of Japanese-style bowls.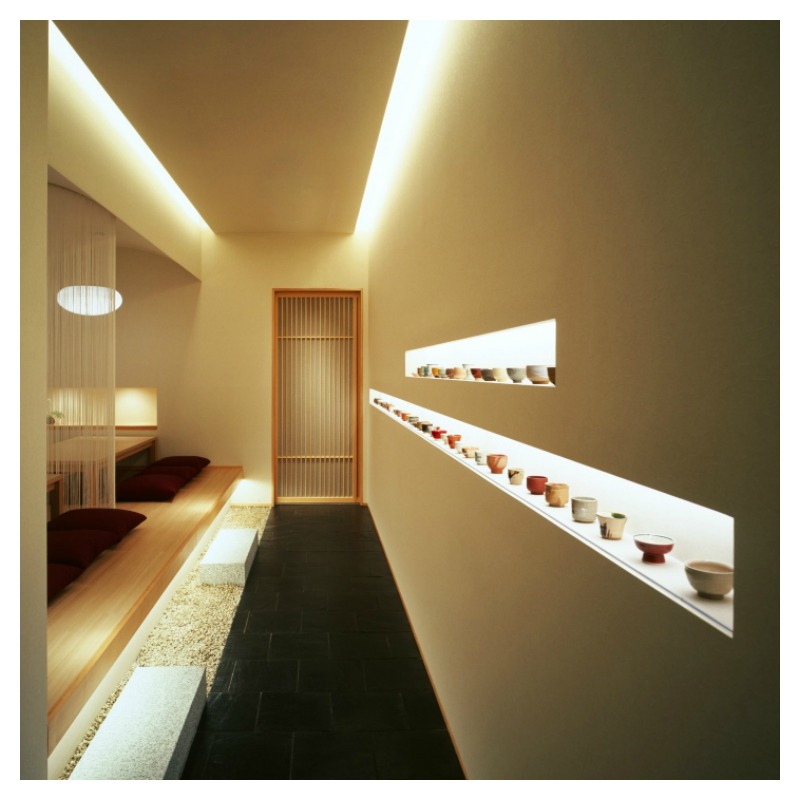 Another element of Japanese interior design is creating a sense of privacy even in an open plan space, Without doubt, most of us are familiar with the screens typically seen in traditional Japanese homes.
Say hello to minimalism for clean refreshing spaces
With the belief that all clutter is tossed aside in place of a simple life, Japanese interiors are usually simple and minimalist in nature.  It is refreshing to see how this Tokyo baby café uses this to its advantage.
White minimalism is the key feature in the interior of the cafe. The simplicity of the design provides a tranquil environment. Designed by Japanese designer, Nendo, the café's absolutely huge and absolutely tiny furnishings give both adults and kids two different perspectives.
What elements of Japanese interior design could you infuse into your interior space?
Sources